Kings Baptist Grammar School
Published 23 September 2022
Category: NewsUncategorised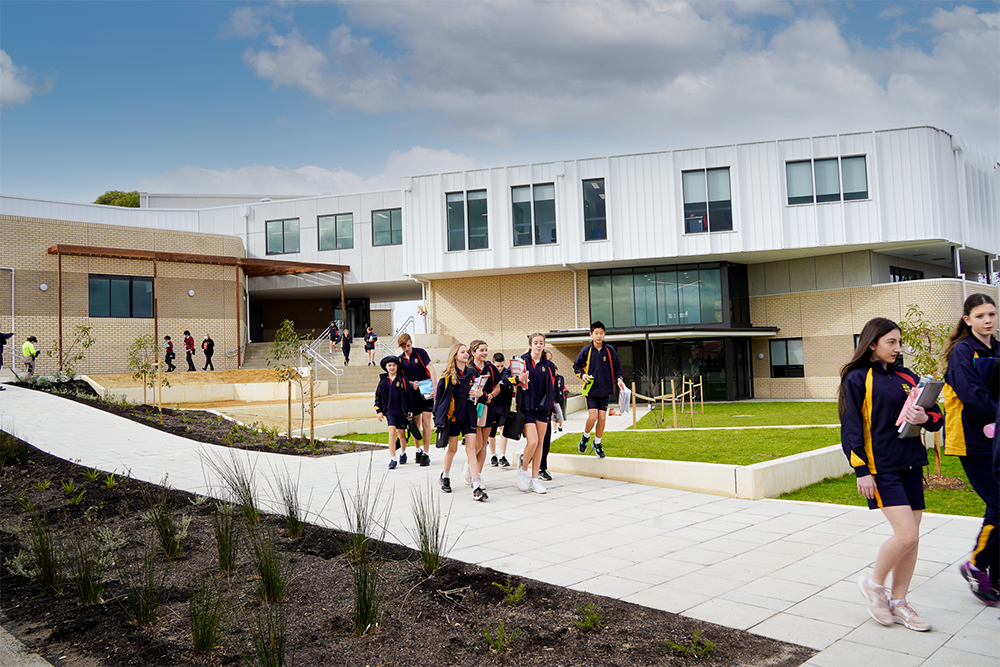 Marchese Partners | Life3A are excited to announce the completion of the New Kings Baptist Grammar school in Adelaide. We were commissioned to undertake the full architectural services for the New Middle School at Kings Baptist Grammar, in Adelaide.
This continues our involvement on site the over the last decade, including the new Junior School and new Senior School facilities.
The New Middle School will sit proudly on top of a the hill, overlooking much of the campus with a 270 degree view extending out to the coast and wrapping around to surrounding hills.
Our design steps up the steep 3 storey hill branching out in multiple directions to take advantage of the different dynamic views in each direction, whilst blending in to the sloping terrain. The interior is flooded with daylight, distant views and colour throughout its 3-dimensional geometric volumes.
The architecture not only provides a variety of attractive engaging learning spaces but it also has raised the profile of the school to its students and community.
For more information about this project please contact Scott Colegate or Jason Braun.