leaders summit 2023 | setting the aged care sector agenda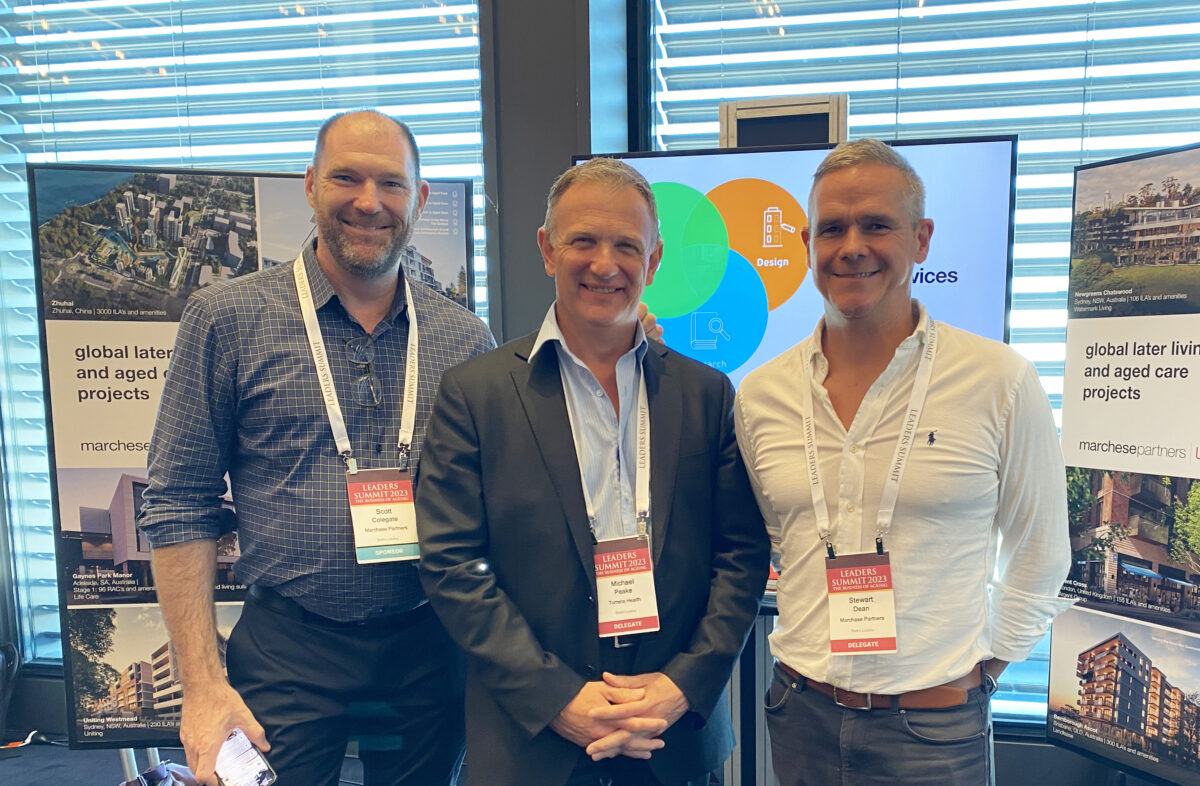 The DCM Group's LEADERS SUMMIT 2023 event, held at the Hyatt Regency, Sydney, featured addresses from CEOs from the Not-for-Profit and For-Profit sectors plus the The Hon. Anika Wells Minister for Ageing, Minister for Sports to 550 attendees. She presented : 'Aged Care and the Australian Government.'
We were proud to be Silver Sponsors. Here are some of our key takeaways from the event:
– The Accommodation crisis is imminent
– There is a change from low care to high care for aged care
– The Hon. Anika Wells: Workforce salary increase 15% – acknowledges workforce and sector crisis – and the future accommodation needs
– Future consolidation of the sector is likely and necessary to deliver more efficient economies of scale. This will also enable the improvements to the sector we all look forward to
Members of our Later Living team attended the Summit and share their comments below.
The demand for accommodation is critical and exponentially increasing. Community is beyond standalone buildings. The demand for Retirement Living and integrated services continues to be essential.

Rulla Asmar, Principal, Melbourne

It is clear the one size fits all solution for later living will not solve our future challenges. Creative, tailored, options are required that meet the needs of specific locations and demographics.

Tieran Kimber, Principal, Melbourne
Aged care as a standalone business model and method for caring for people seems to have lost favour with operators and consumers. The baby boomers are demanding more, and the current aged care model is not providing this.

Stewart Dean, Principal and Regional Director, Sydney
With our global footprint, and specialists in Later Living and Aged Care solutions, the summit highlighted the latest trends and how our work takes these into account. We have many additional insights into global trends and challenges that will impact the industry. Stay tuned for when we share more on these in the coming weeks and in our webinar in July.
In the meantime, if you would like to know more about how these trends and challenges may impact your next project, please contact one of the members of our leadership team in your area.
Want to know more about the Summit presenters and their presentations?
Access all the Leaders Summit presentations at DCM Group.